As of 6/23/21 our CE approval through Commonwealth Educational Seminars expires. The re-approval process has been disrupted unexpectedly through circumstances beyond our control. We must now find a replacement co-sponsoring entity. There will certainly be some delay, so there will be a gap after 6/23 until CE's will be available. If you need other than EMDRIA CE's (these are not affected), we advise you to finish the courses before 6/23 and obtain your certificate, or expect a delay before CE's are again available through a new co-sponsor. Additionally, we have learned that the APA will now longer approve these courses, thus psychologist CE's will not be available at all after 6/23/21.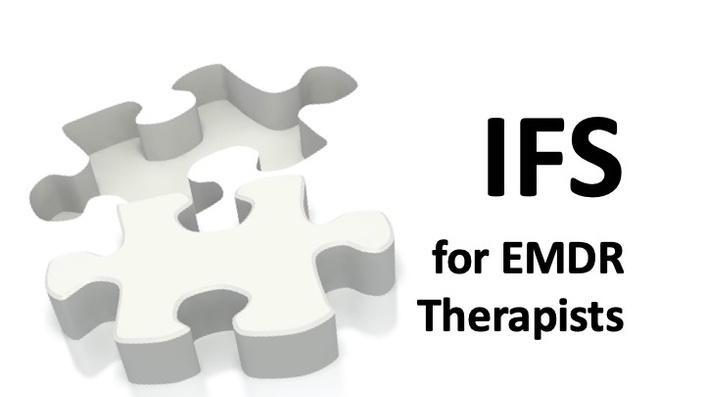 IFS for EMDR Therapists - 3.0 CE
An Introduction to IFS with EMDR in Mind
This 3 hour course is designed to introduce EMDR therapists to the Internal Family Systems (IFS) model. IFS is rapidly transforming the practices of many psychotherapists, including EMDR therapists, due to its universality, elegance, effectiveness, and intuitively natural appeal. It is an ego state model that applies to both the client and the therapist, and relies upon the organic development of a healing process through eliciting the healing energy of everyone's inner Self. It normalizes the formation of a protective system of inner parts which self-organize into Protectors (defenses) and Exiles (trauma parts).
This course, in Powerpoint lectures, will point out some of the major concerns about the use of EMDR with complex clients, the need to supplement EMDR with an Ego State model, discuss the unique advantages of IFS as an Ego State model, thoroughly describe the essential concepts of the model, and introduce its use in all eight phases of the EMDR Standard Protocol.
The workshop will demonstrate the organic process of IFS through ample session video clips, as well as how this approach can be infused into the 8 phases of EMDR. This will prepare learners for further elaboration of the integration of IFS and EMDR in the 6 hour EMDRIFS.com course; IFS-Informed EMDR: The Internal Family Systems Interweave.
Program Outline
Presents EMDR concerns that call for coupling with an Ego State model.
Describes the unique advantages of IFS as an Ego State model.
Explains all the basic concepts and demonstrates the process of IFS therapy.
Discusses similarities and differences between EMDR & IFS.
Discusses and demonstrates the use of IFS in all 8 phases of EMDR.
Course Objectives
After completing this workshop, participants will be able to:
Name two unique features of IFS as an Ego State Therapy.
Name and describe three types of parts.
Explain the purpose of the "How do you feel toward the part?" question.
Define the concept of Burdens.
Explain the processes of Retrieval and Unburdening.
Your Instructor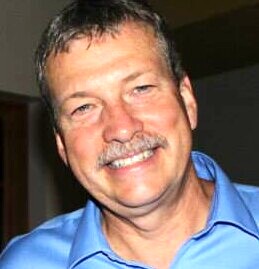 Bruce Hersey, LCSW, is an Approved Consultant in EMDR and also a Certified IFS Therapist & Consultant.
Having completed IFS Levels I, II & III Training, and as a repeat Level One Program Assistant, he has passionately imparted his deep understanding of the model by teaching numerous introductory IFS workshops, leading IFS consultation groups, and providing individual IFS consultation.
He has presented at the IFS International Conference several times, and has been teaching workshops on the integration of EMDR & IFS since 2013.
Additionally, Bruce has extensive experience in Clinical Hypnosis & Sex Therapy.
Contact Bruce for online consultation (zoom video) on the integration of EMDR and IFS, or toward certification in EMDR or IFS at $150 for a 45 minute session.
Course Curriculum
Vital Information
Available in days
days after you enroll
1. EMDR Concerns, Ego State Therapy to IFS
Available in days
days after you enroll
2. Blending, Unblending, Self, & Protectors
Available in days
days after you enroll
Taxes may be automatically applied during checkout:
European Union Value Added Tax: (VAT) is charged on purchases made by consumers in the EU. VAT applies to any merchant selling a product or service (including digital products like an online course) to a consumer based in Europe. In general, the location of the merchant doesn't matter—it is the location of the consumer that determines whether or not VAT should be applied.
U.S. State Sales Tax: Teachable will automatically calculate, collect and remit U.S. (state) sales tax on the sales of emdrifs.com courses to the relevant state authorities, where applicable. This includes Pennsylvania, where emdrifs.com is based.
Frequently Asked Questions
When does the course start and finish?
The course starts when you register, and you have have six months to complete it.
How long do I have access to the course?
You will also have access to this course for the same six months, starting on your enrollment date, even after completion.
What Continuing Education credits are available?
This course is approved for 3.0 CE distance education through EMDRIA (EC provider #17025), and psychologists, social workers, and counselors through Commonwealth Educational Seminars.
Are there any prerequisites for this course?
You are expected to have completed EMDR basic training.
How do I contact the school owner?
The owner/operator of emdrifs.com can be reached by email at
[email protected]
or -1-814-944-3852.