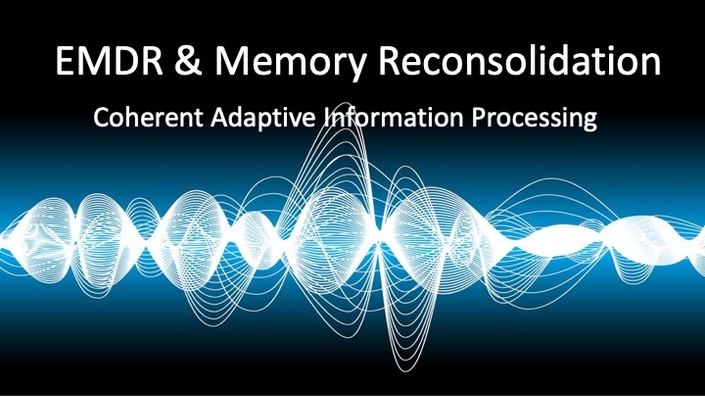 EMDR and Memory Reconsolidation:
Coherent Adaptive Information Processing
Planned workshop, not yet published.
Course Description
This 3 hour pre-recorded and self-paced workshop introduces Coherence Therapy and how it approaches the psychotherapeutic process to elicit the experiential steps of memory reconsolidation. Then it compares this process to EMDR, translating key concepts and applying Coherence Therapy to specific aspects of EMDR targeting and reprocessing. Recognizing underlying implicit memories for targeting, identifying negative cognitions and the appropriate positive cognitions more precisely, and thus creating an ongoing organic and relational juxtaposition experience are discussed and then demonstrated in context via session videos.
Memory Reconsolidation
is the one and only form of neuroplasticity that allows an emotional learning or schema stored in long-term implicit memory to be actually erased, not just overridden and suppressed by the learning a preferred response. Research has demonstrated the erasure of implicit emotional learning using entirely experiential methods. Implicit memories are unconscious, automatic, reactive, habitual strategies that underlie many symptoms that people seek therapy to address.
Coherence Therapy
elicits the same experiential process: discovering & reactivating the symptom-generating emotional learning, discovering & activating a concurrent experience that contradicts the emotional schema(called a "juxtaposition experience" ); then repeating that contradictory experience, so it serves as new learning that unlearns and rewrites the symptom-generating schema.
EMDR & The Adaptive Information Processing System

more recently has been successfully used to target and resolve issues arising out of implicit memories, which are behavior patterns, strategies, and reactions. Coherence Therapy concepts can be incorporated into EMDR to assist with identifying these implicit memories, and targeting them with optimal precision by identifying the specific & relevant positive and negative cognitions. These enhancements support the reprocessing by setting up a juxtaposition experience, a key step in producing memory reconsolidation.
Your Instructor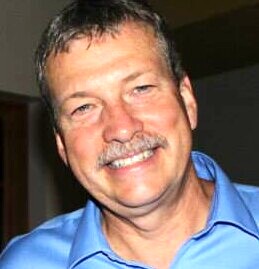 Bruce Hersey, LCSW, is an Approved Consultant in EMDR and also a Certified IFS Therapist & Consultant.
Having completed IFS Levels I, II & III Training, and as a repeat Level One Program Assistant, he has passionately imparted his deep understanding of the model by teaching numerous introductory IFS workshops, leading IFS consultation groups, and providing individual IFS consultation.
He has presented at the IFS International Conference several times, and has been teaching workshops on the integration of EMDR & IFS since 2013.
Additionally, Bruce has extensive experience in Clinical Hypnosis & Sex Therapy.
Contact Bruce for online consultation (zoom video) on the integration of EMDR and IFS, or toward certification in EMDR or IFS at $150 for a 45 minute session.
Course Objectives
After completing this workshop, participants will be able to:




Name and describe the two components of a juxtaposition experience.
Discuss how these components compare to the EMDR concepts of Positive and Negative Cognitions.
Identify the problem and solution aspects of a protective ego state's fears and positive intentions.
Bibliography
Anderson, F.G., Sweezy, M., & Schwartz, R.C. (2017). Internal family systems skills training manual: Trauma-informed treatment for anxiety, depression, PTSD & substance abuse. Eau Claire, Wisconsin: PESI Publishing.




Ecker, B., & Hulley, L. (2011). Coherence therapy practice manual and training guide. Oakland, CA: Coherence Psychology Institute. Online: http://www.coherencetherapy.org/resources/manual.htm





Ecker, B., Ticic, R., & Hulley, L. (2012). Unlocking the emotional brain: Eliminating symptoms at their roots using memory reconsolidation. NewYork: Routledge.




Ecker, B., Ticic, R., & Hulley, L., (2013). A Primer on memory reconsolidation and its psychotherapeutic use as a core process of profound change. The Neuropsychotherapist. 1, 82-99. http://dx.doi.org/10.12744/tnpt(1)082-099




Ecker, B. Erasing Problematic Emotional Learnings: Psychotherapeutic Use of Memory Reconsolidation Research. In Lane R. D. & Nadel L. (Eds.) (2020) Neuroscience of Enduring Change: Implications for Psychotherapy (pp. 273-299). New York: Oxford University Press. doi: 10.1093/oso/9780190881511.003.0011




Goulding, R.A., & Schwartz, R.C. (2002). The mosaic mind: Empowering the tormented Selves of child abuse survivors. Oak Park IL: Trailheads Publications, The Center for Self Leadership.




Holmes, T. & Holmes, L. (2007). Parts work: An illustrated guide to your inner life. Chicago: Winged HeartPress.




Knipe, J. (2009). Shame is my safe place: Adaptive information processing methods of resolving chronic shame-based depression. In R. Shapiro (Ed.), EMDR solutions (Vol. II). New York, NY: W. W. Norton.




Knipe, J. (2019).EMDR Toolbox, Second Edition: Theory and Treatment of Complex PTSD and Dissociation (Kindle Locations 5150-5151). Springer Publishing Company. Kindle Edition.




Paulsen, S., & O'Shea, K. (2017) When There Are No Words: Repairing Early Trauma and Neglect From the Attachment Period With EMDR Therapy. Bainbridge Island WA: Bainbridge Intstitute.




Schwartz, R.C. & Sweezy, M. (2020). Internal Family Systems Therapy (2nd ed.). New York NY: Guilford Press.
Continuing Education Information
Application pending for 3.0 CE distance education through EMDRIA (EC provider #17025), and psychologists, social workers, and counselors as below. Approved for 3.0 CE by Commonwealth Educational Seminars (see additional information below). Application pending for 3.0 CE for IFS recertification (submit CES certificate with IFS recertification application).
Accommodations for the Differently Abled
emdrifs.com and Bruce Hersey, LCSW training facilities are handicap accessible. Individuals needing special accommodations, please contact: Bruce Hersey, LCSW 814-944-3852 or [email protected]
Grievance Policy
Bruce Hersey & Commonwealth Educational Seminars (CES) seeks to ensure equitable treatment of every person and to make every attempt to resolve grievances in a fair manner. In the event that you would need to, you may submit a written grievance to:
Bruce Hersey; [email protected], or call 814-944-3852.
Grievances would receive, to the best of our ability, corrective action in order to prevent further problems.
Course Curriculum
Session Video: Run Over
Available in days
days after you enroll
Frequently Asked Questions
When does the course start and finish?
The course starts now and never ends! It is a completely self-paced online course - you decide when you start and when you finish.
How long do I have access to the course?
How does lifetime access sound? After enrolling, you have unlimited access to this course for as long as you like - across any and all devices you own.
What if I am unhappy with the course?
We would never want you to be unhappy! If you are unsatisfied with your purchase, contact us in the first 30 days and we will give you a full refund.
This course is closed for enrollment.